Painting with a Twist
Reversing the Trend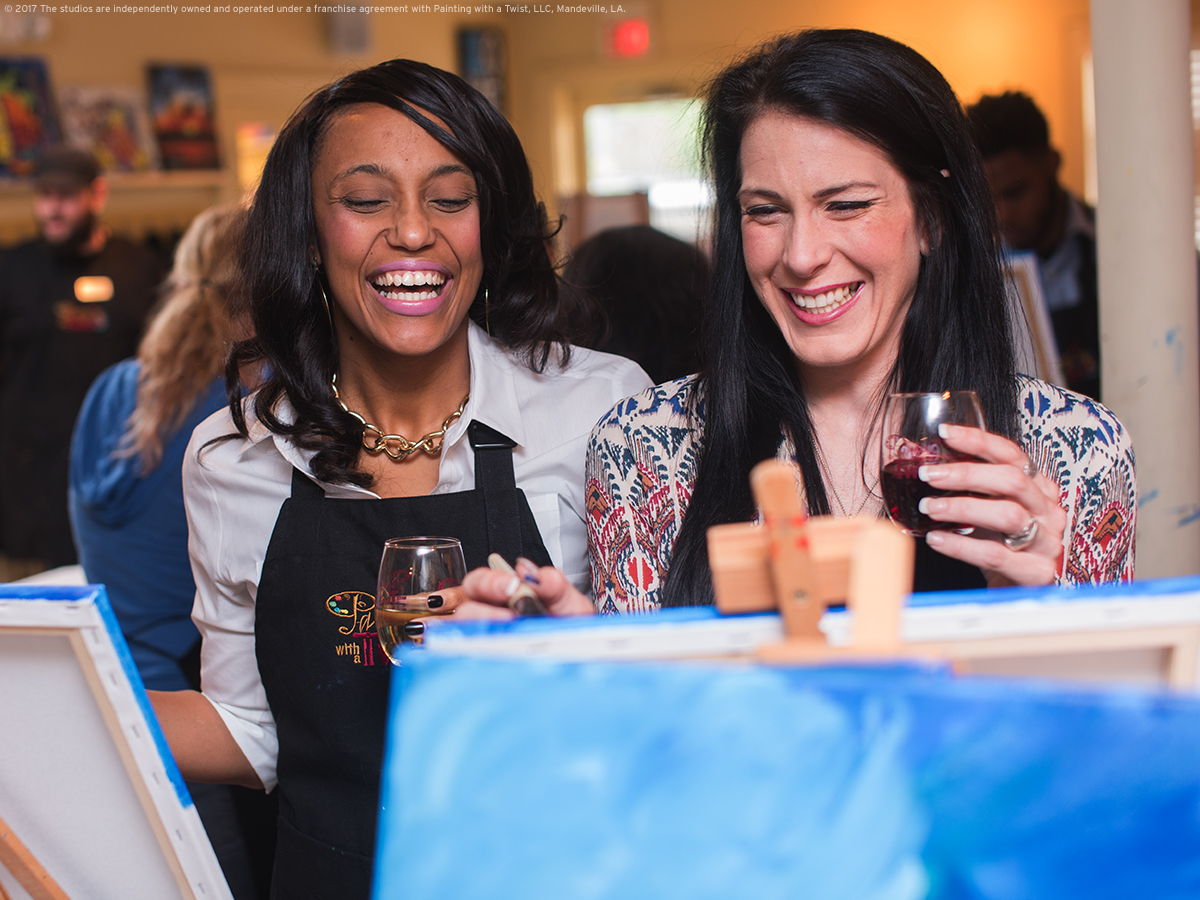 Objective
Increase online bookings for painting classes during the important fourth quarter period.

Generate a positive return on ad spend (ROAS). The goal was a ROAS of 1 or more.
Challenge
Increased competition within the paint and sip industry, resulting in a downward sales trend for our client's franchise system.

Fourth quarter is a competitive time of the year, with a high cost-per-click and increased advertising competition.
Solution
Leveraged a multi-channel, full-funnel approach to reach consumers at all steps in the sales journey (awareness, consideration and conversion) utilizing:

Online Display ads for awareness

Social ads for consideration

Paid Search text ads for consideration and conversion

Retargeting ads across all channels for conversion

Implemented enhanced online sales tracking measures to ensure direct attribution of sales to the campaign.

Launched new creative prominently featuring consumers interacting with the product. Creative featured bright primary colors, clean and simple design, and catchy, easy-to-read headlines.

General and holiday-specific ads were featured to capture both the seasonal and traditional audience. 
Services Used
Digital Advertising, Marketing Strategy, Advertising, Copywriting, Design and Photography
Results
The campaign drove a 6.1 ROAS and reversed the downward sales trend, outperforming both Q3 of 2017 (quarter over quarter) and Q4 of 2016 sales (year over year).