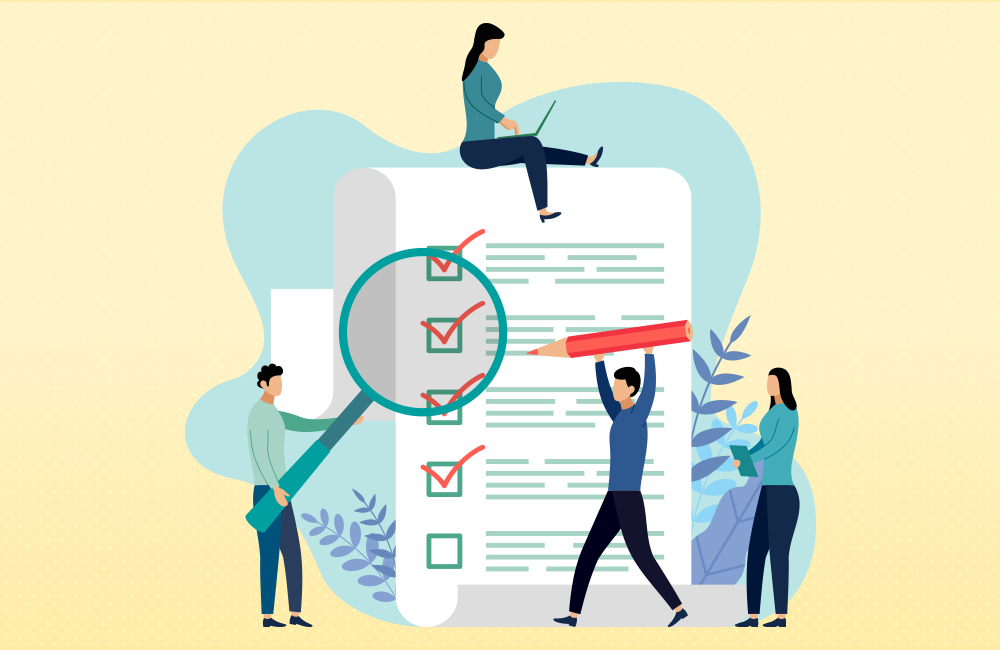 Do Your Research Homework
Parents have told their kids for generations…"Do your homework!" Got a big project or campaign on the horizon? Remember what your Momma told you, and do your research homework first. 
At Innovative Advertising, we never stop questioning why something is happening or how to make it better. We've seen the results of effective research and know that consumer insights are at the heart of effective marketing. 
Do you Really Know your Customers?
The more established your business is, the more crucial research becomes. We tend to develop blinders within our businesses, especially if we've been at it for a while. Outside perspectives are crucial to understanding how your company is really regarded. Do customers value and believe what you have to say?
Research can either be primary (conducted firsthand by you) or secondary (obtained from external sources). But without such insights, you're really only guessing about the motivations behind your customers' behaviors, relying on their activity alone (clicks, page visits, sales, etc.) to tell their story. A little curiosity goes a long way.
The benefits to research are measurable. By devoting the resources to find out what's most important to your customers, you'll give yourself new, highly-effective tools to sway their behavior down the line — switching them to other products, getting them to add-on or upgrade or increase their frequency.
Dig a Little Deeper
Research really starts to provide "a ha!" moments when you explore your data categorically, dissecting responses by specific groupings. Cross-tabulate your dataset and see how responses differ across demographic, geographic or other distinct subsets, getting the most out of your research efforts.
For example, perhaps 55% of your customers indicate that they like the design of your product, but digging into the data reveals that one key group is largely uninspired by your design. This high-impact statistic would have been missed without thorough cross-analysis, and with it, potential opportunities to better engage with and meet the needs of your customers. Uncovering notable differences in customer behavior or perceptions can help you better predict what will impact their purchasing decisions. Always aim to find dimension and nuance in your research data – we promise there's something fascinating to be found in the numbers!
Overcoming Barriers to Research
Fretting over the time commitment of taking on a research project? It's true that research may extend your project deadline, generally by one to three months, but we've found that it's always worth the upfront investment. As Ben Franklin famously mused, "An ounce of prevention is worth a pound of cure." Accordingly, devoting sufficient time to understand the core behaviors, needs, and attributes of your audience is sure to save wasted hours down the road, taking the guesswork out of your messaging, strategy and more.
Worried that research won't fit into your budget? While fully-customized research projects provide in-depth, nuanced insights, it's true that they can quickly become costly. Fortunately, there are plenty of economical tactics that can provide a basic roadmap of insights to put to work. We recommend starting with your existing customer base, using tools like SurveyMonkey to inexpensively gather their feedback. This would be considered primary, qualitative research. We find this type of research is especially useful for assessing how you're meeting (or not meeting) customer expectations or needs. The more aligned you already are with your existing base, the higher your response rate will be. We also recommend offering incentives to help boost your sample size — a chance to win a gift card goes a long way.
Secondary research also comes in handy if you're seeking higher-level insights, almost like using SparkNotes or Wikipedia as a starting point for a book report or class project. Several research firms have already done much of the work for you, with industry-specialized studies and conclusions available for purchase. While this ready-to-access research might not be uniquely designed for your specific audience, the results can still have relevant applications to your business and convey notable trends.
Here's What We Learned
Here are a few surprising and useful insights Innovative Advertising uncovered through research for our clients. 
Health Club


The biggest indicator of potential membership at this facility was families of four, living in homes valued at over $350,000, within an 11-mile radius of the club.

Country Club


The most common trait among current club members was carrying an American Express Black Card.

Swimming Pools


The biggest determinant of someone being in the market for a pool was if their neighbor just installed one.  

Quick Service Smoothies


The crucial, untapped buying period for smoothies was immediately after school. Parents were seeking a healthy, kid-friendly snack that was convenient to grab and go.

Adventure Gear


Durability and reliability far outweigh the cost in terms of the factors that matter most at the time of purchase. 

Ready to do some research on research?

Contact Innovative Advertising

to see how we can help your company and brand stand out from the competition. Innovative is a division of

People Who Think

, a multi-disciplined, full-service advertising agency headquartered in Louisiana.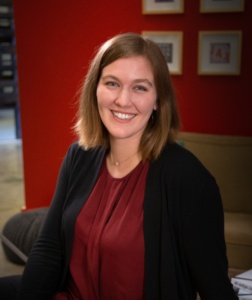 Kaitlyn Estes
Account Leader
Innovative Advertising is a full-service marketing firm and digital advertising agency located on the Northshore of New Orleans. We partner with B2C, B2B, and non-profits to create completely original design, digital, advertising, public relations, and media solutions. Following a disciplined approach, our team conducts analyses and optimizations of these cross-platform brand development efforts to create sound marketing solutions with demonstrable results.