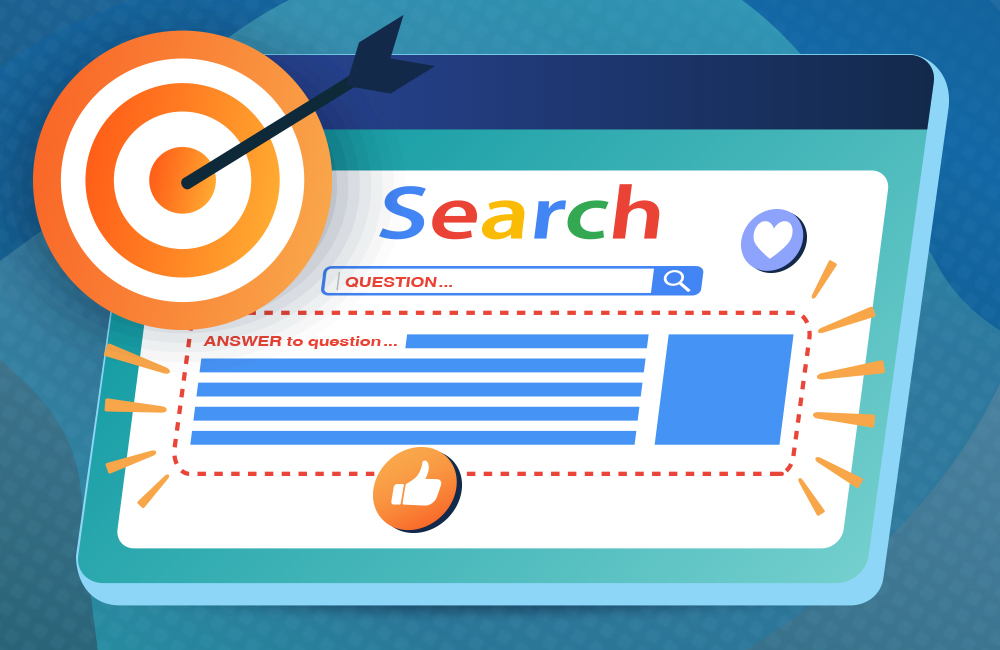 Zero Position: The New Bullseye for SEO
Around 93% of online experiences go through a search engine and 70% of those searches are through Google. Of search engine users, less than 25% will click to the second page. Those statistics make it clear that Search Engine Optimization (SEO) is critical for building your website traffic. Your website needs to appear on the first page of a Google search and, ideally, up top.
A few years ago, Google introduced a major feature to its engine called Zero Position. This is the new bullseye for SEO, and it's one of the best ways to drive organic visits to your website. Results in Zero Position get placed above everything, even paid ads. These are the instant answers, featured snippets, definitions and more that show up on searches.
An example is if you google, "how do I cook tacos." The first thing you see will be a three step guide pulled from Betty Crocker's website with the link at the bottom. You need to be the Betty Crocker company answering every prospective customer's question, because Zero Position drives traffic and conversions.
Zero Position only features content that ranks on the first page of Google, typically results two through four. That means the fundamentals of SEO still matter, (link strategy, authority, user interface, etc.) but once you've got your website optimized for a traditional Google search, you can focus on answering the questions your potential customers might have.
Let's say you are selling ice skates, historically you would have tried to rank for high volume keywords such as "best ice skates" or "ice skates for sale." However, if you're aiming for the Zero Position, you'll need to anticipate the customer's question and have an answer ready. Maybe a common search is, "How do I sharpen ice skates?" To achieve Zero Position you would add content to your website that answers that question such as a brief, step-by-step tutorial on how to sharpen ice skates.
This is the new gold standard of SEO. Consider questions your potential customers might ask. All those "How do I…" "What's a good…" "When do you…" questions they might type into Google. Check out what results are ranking high for those questions. See length, keywords, what page the results are on, etc. Now that you know how Google is ranking content, you can optimize your site content to slide right into the Zero Position.
If you need help with your Zero Position strategy, contact Innovative Advertising today. Click here to see more of our blogs on SEO.
Innovative Advertising is a full-service marketing firm and digital advertising agency located on the Northshore of New Orleans. We partner with B2C, B2B, and non-profits to create completely original design, digital, advertising, public relations, and media solutions. Following a disciplined approach, our team conducts analyses and optimizations of these cross-platform brand development efforts to create sound marketing solutions with demonstrable results.