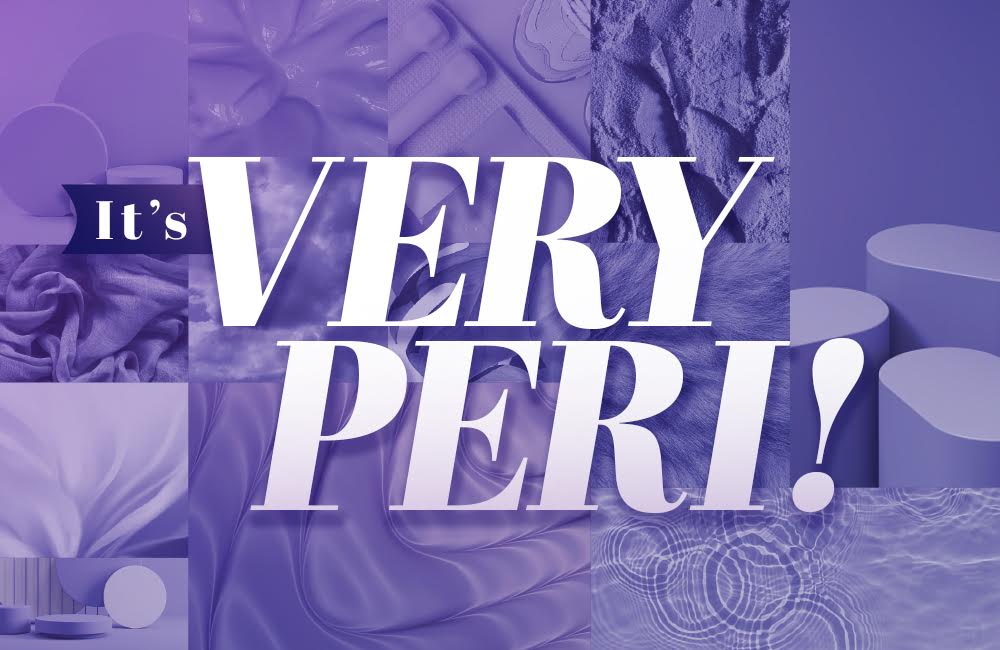 Very Peri: The Pantone Color that Inspires Innovation
Color is crucial to the design and branding of products and businesses. Color can communicate almost more than words can, and you definitely don't want your color to convey the opposite of what you are trying to say. Where can you look to find the trendiest color for the most effective communication? The Pantone Color of the Year is the perfect place to start.
What is Very Peri?:
"Ever year Pantone announces a color that reflects what is taking place in our global culture, expressing what people are looking for that color can hope to answer," says Laurie Pressman, Vice President of the Pantone Color Institute.
On December 8th 2021, Pantone announced Very Peri as the Pantone Color of 2022, a color that shows various blues while incorporating a violet red shade. This color communicates a cheerful attitude with a bold expression of inspired creativity and imagination.
What is special about this color is that it is the very first Color of the year to be created for the occasion rather than being chosen from existing colors in the Pantone Color System.
Reflecting the global innovation and transformation of the world this past year, creating a new color for the first time seemed like the way to go. After being on lock down for two years due to the pandemic, everyone was ready to be creative and let their imagination run wild.
The advancement of the digital world (from the rise of the metaverse to the popularity of NFTs) shows the same creative imagination of Very Peri.
Why the Pantone Color of Year Matters for Your Business
Pantone's Color of the Year is typically selected after extensive research utilizing consumer trends from around the world and forecasting trends in the year ahead. By using this color, you can save countless hours of marketing research on what consumers are looking for.
Additionally, since the color of the year has always consistently become a trend after being announced, you can be ahead of the curve by implementing it early.
But specifically with Very Peri, the use of this color communicates to your customers that your brand, product or services are innovative.
How the Pantone Color is Being Used
Historically, the Pantone Color of the Year has been used in multiple industries including technology, fashion, beauty, home furnishings, industrial design and consumer packaged goods.
Some examples for this year include:
Apple iPhone 12 https://www.apple.com/shop/buy-iphone/iphone-12/6.1-inch-display-256gb-purple-unlocked
BondiSands SkinCare Thirsty Skin Hyaluronic Acid Serum https://bondisands.com/collections/skincare
As we journey on through the rest of 2022, we cannot wait to see what else Very Peri has to offer in products, brands and advertisements.
Innovative Advertising is a full-service marketing firm and digital advertising agency located on the Northshore of New Orleans. We partner with B2C, B2B, and non-profits to create completely original design, digital, advertising, public relations, and media solutions. Following a disciplined approach, our team conducts analyses and optimizations of these cross-platform brand development efforts to create sound marketing solutions with demonstrable results.