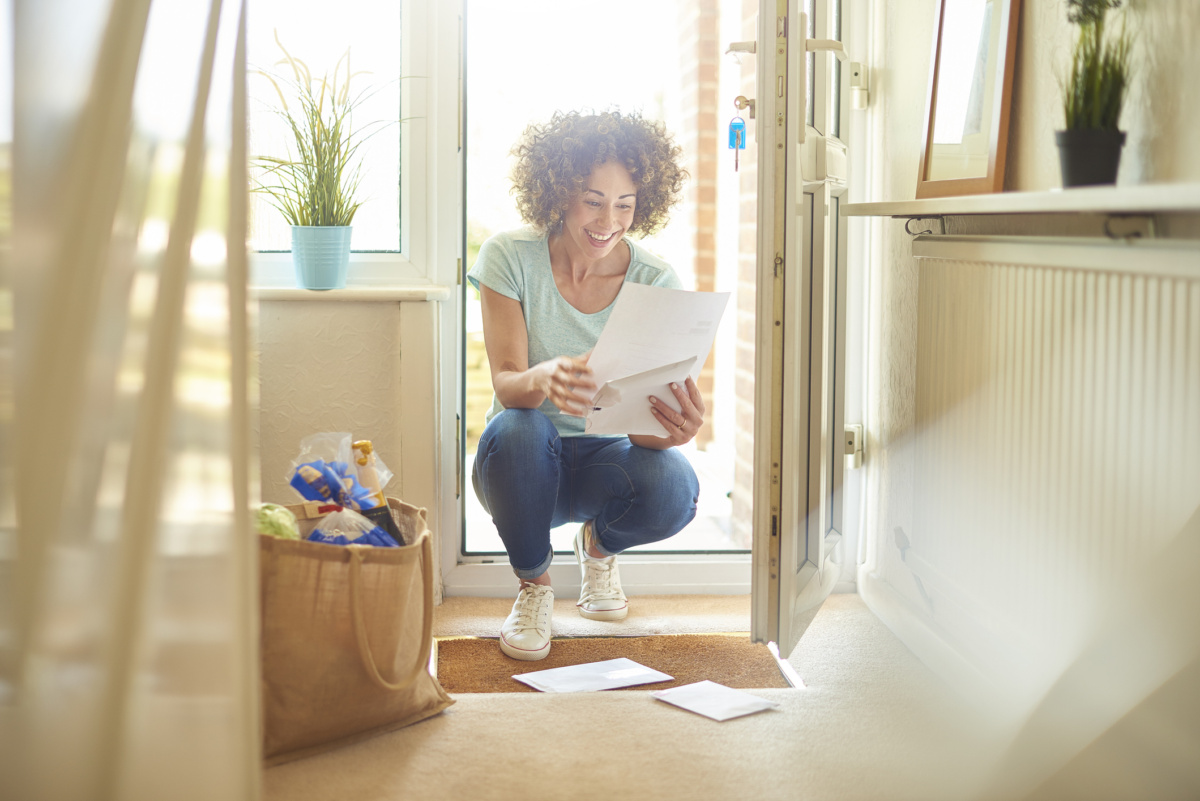 Top 10 Tips for Effective Direct Mail Design & Production
The Digital Age has brought no end of new marketing opportunities and new perspectives on advertising. However, it hasn't spelled the end of traditional marketing tactics, and in fact some longstanding strategies are even more effective today. Direct mail is one of them.
According to a study conducted last year, direct mail has a response rate 600% greater than all digital marketing channels combined and at half the cost of internet display ads. Meanwhile, the number of businesses and marketers using direct mail is shrinking as newer marketing methods catch their attention. All this gives you a great opportunity to take advantage of a more effective, more affordable, less crowded space. So here are ten tips to make the most of your direct mail efforts.
1. Make It Personal 
The somewhat old-fashioned feel of direct mailers is one of the reasons they're so successful today. You're reaching out to customers with something tangible rather than digital, and putting it right in their hands. Be sure to emphasize the real-world, one-on-one nature of your direct mail campaign by adding a few personal touches. For example, using stamps instead of the prepaid and preprinted postage takes away the look of a junk bulk mailer and shows true care went into your direct mail campaign. You might also consider using a "handwritten" font for your recipients' addresses and personalizing each mailer with names and other variable information.
2. Bigger is Better
A larger mailer will stand out in your customers' mailboxes and won't run the risk of being lost in the shuffle like a standard-sized letter or postcard. A nonstandard size will also catch your customers' attention, meaning all of your other design work and carefully crafted copy won't go to waste. For instance, a "placemat" mailer at 12″ x 14″ is close to the depth of a mailbox and still qualifies as a "flat mailer" under USPS regulations. The oversized dimensions give you tons of marketing real estate at an affordable cost. With the right visuals and compelling copy, a direct mailer of this size will all but guarantee a strong return.
3. It's All in the Cards
There's definitely something to be said for the "reveal effect" of opening an envelope and pulling out a well-designed piece. The act of opening a mailer makes customers more receptive to the message inside — just like clicking an email or a link. It's a conscious action customers take to learn more about you, and that action creates a mindset of trust and acceptance. However, the production costs involved in printing both an envelope and an enclosed piece can be significantly higher than a similarly-designed folded mailer or direct mail card. Add in the expense of stuffing and sealing each envelope and your ROI drops dramatically. You have far more size and design options with a folded flat mailer than a standard #10 envelope, and you can get the same impact of a reveal with a folded and sealed card.
4. Closing the Deal 
The USPS has very specific regulations for a folded mailer, and the placement of tabs used to seal it. Different types of tabs, including "rice" tabs and perforations, can alter the final look of the mailer once opened. Be sure to account for tab placement in your initial designs and throughout the design and production process. At the very least, make sure your message isn't marred by your mailer's tabs. You may even find a fun and engaging way to incorporate the tabs themselves into your design!
5. Weight a Minute Mr. Postman 
Postage fees may seem evil, but they're a necessary evil if you want your direct mail campaign to get where it's going. Weight, size, and shape are important considerations when you are trying to save money. For example, a square shape will require more postage and different weights of paper can have a significant impact on your postage costs. You don't want to cut back on your great design just to save on postage. But a smart design takes postage fees into account.
6. Location, Location, Location
Where an address is located isn't just important in real estate. It's vital for your direct mailers, too. The USPS has strict regulations regarding where addresses can be printed/placed on envelopes and card mailers of different sizes. Their high-speed equipment won't know where to send each mailer if you don't comply. A design that doesn't properly place the address will prove a costly mistake.
7. Better Mailing Through Automation
The most economical direct mailers are almost completely automated, with the printer's hands hardly needing to touch them. Any additional human attention is going to mean a noticeable price increase, so find ways to avoid it. Instead of inserting a business card loose inside a mailer, turn a portion of your mailer into a perforated card your customers can detach. A separate business card is something that requires hands-on attention, while the perforated option is something your print shop can automate without a problem.
8. Lump Factor
Enclosing a small branded tchotchke or ASI (advertising specialty item) in your direct mailers is a great strategy for some businesses. Our experience tells us you'll get a lot more bang for your buck if you choose something less flat and more shapely — a pen instead of a magnet, for instance. The resulting lumpiness will entice and intrigue your customers, making them curious enough to open the mailer and discover the cause of the lump.
9. Be Tech Savvy
In Your Printing Just because direct mailing is "old school" marketing doesn't mean you have to use old techniques. Digital printing and other innovations let you do a lot more with your mailers at a reduced cost. A topnotch printing press can print, personalize, address and fold your mailers all in one go. And, as previously mentioned, being able to automate everything comes with a significant cost savings.
10. Seeing is Believing
We saved the most important tip for last: always send a mailer to yourself so you can see exactly what it looks like after going through the full mailing cycle. Nothing takes the place of firsthand observation and you want to make sure your direct mailer is as perfect when it's in your customers' hands as it was when it was first printed. Some of these tips are simple, while others take a bit more practice, but all ten are important if you want your direct mail campaign to deliver results without going over budget. Of course, you can always partner with an agency that has direct mail experience to make sure you hit a home run your first time up at bat…and we know just the team!
Feel free to reach out to us, and we'll help you with your outreach!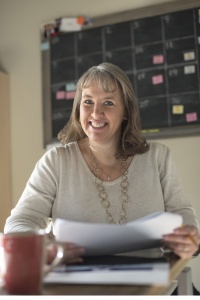 Holly Watson
Traffic and Production Manager