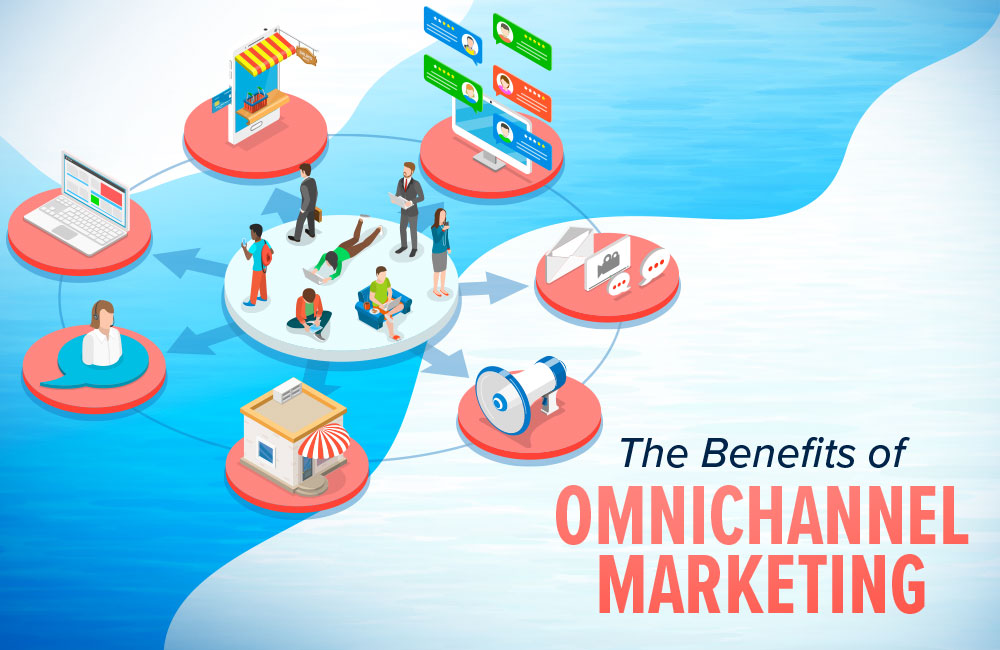 The benefits of Omnichannel marketing
The research
Harvard Business Review performed a 14-month study to analyze customers' shopping behaviors in the United States. The review shows that 7% of customers were online-only shoppers while 20% were in-store only. That left the majority of shoppers, 73%, being multi-channel shoppers.
Now more than ever, customers enjoy alternating between channels for their shopping experience, creating an authentic omnichannel marketing experience. So, retail brands need to provide a consistent experience for the consumer, whether in-store, online, or engaged in both.
This integrated strategy allows online shoppers to still have their own adventures through the digital world as they would freely through shopping in a store. According to Google, omnichannel shoppers have a lifetime value of 30% more than those who shop through only one port of entry.
Personalizing a customer's journey
You may have heard the phrase, "marketing funnel," which describes a customer's journey from initial awareness of your brand, to showing interest in your product, then taking action and purchasing your product and lastly being loyal to and trusting your brand.
With omnichannel marketing, companies can allocate their marketing spend across multiple platforms to reach the target audience across all stages within the funnel. When using marketing analytics that measure engagement and conversion, the data can help illuminate how to hone your approach to optimize your return on costs.
The many channels of marketing
Today's technology has led to a new way to market, allowing different channels to talk to one another. These cross-platform tools include campaigns that span several interactive channels such as streaming, social media, email and more. These tools allow for cross-selling and a higher ROI (return on investment).
If our audience is engaging over a multitude of platforms, this can increase impressions that lead to purchase frequency. It also leads to customer retention which creates brand loyalty and builds the foundation for positive, word-of-mouth marketing. An Omnisend study found that 90% of customer retention rates were higher for omnichannel vs. a single channel marketing approach.
Of course, it's not enough to be present across multiple channels. Your unique message and branding must be consistent in order to resonate. According to a recent study from IndoorMedia, a consumer needs to encounter a product or service at least 7 times before truly becoming aware of the offering. And, while frequency is key, be conscious of how to utilize each channel strategically to differentiate your brand and not get lost in the "sea of sameness" amongst your top competitors.
What we do
At Innovative, we have amassed a team of experts to help you navigate all aspects of omnichannel marketing:
strategic marriage of SEO and Paid Search tactics to increase search vicinity and discoverability
streamlined website design and development that allows customers to easily find exactly what they are looking for, with clear CTAs (call to action) and visual hierarchy to support conversion
thoughtful POS and four walls branding to enhance the in-store customer experience and increase check-out average
trigger campaigns aimed at encouraging increased purchase frequency, motivating seasonal buying habits, delivering on white glove customer service, etc.
relevant content creation and authentic brand voice development to connect with the heart of the consumer to reinforce brand affinity