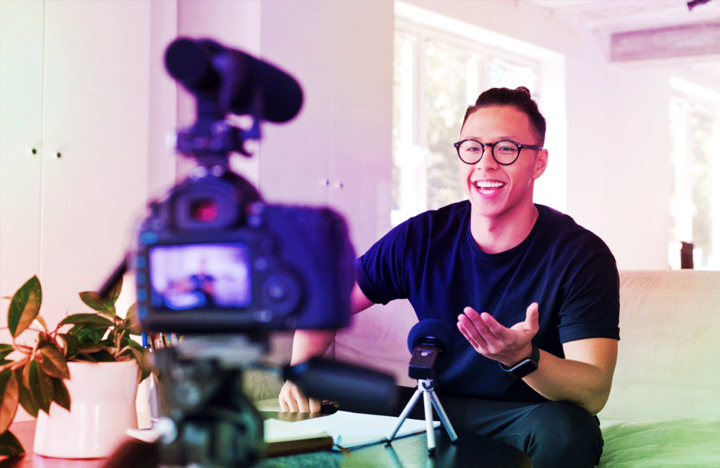 Is Gen Z the New Financial Powerhouse?
Have you ever bought a product through Instagram because your favorite influencer used it while she was recording herself getting ready for the day? Skincare brands have started partnering with influencers on social media to increase reach and sales. If you've bought Maybelline Sky High mascara, it's likely you were influenced. 
Gen Z, born between 1997 and 2015, are the brains behind this operation. They are a powerful consumer generation with an impressive $360 billion spending power, according to a recent study by Marketing Dive. Gen Z has unique characteristics that set them apart from other generations. Most notably, how they value their time and what they spend their time on. Here are a few key insights which marketers seeking to reach Gen Z need to consider. 
Gen Z is creating waves with the beauty industry.
According to the results of a recent survey by Statista, 53% of Gen Z females bought makeup or skincare products based on a recommendation from an influencer. Social media influencer marketing has become popular for brands to engage with Gen Z consumers. Skincare has become the new makeup following the COVID-19 pandemic. Skincare products such as hyaluronic acid, retinol and vitamin C are just a few of the products Gen Z have become fixated with via social media influencers telling them these items are "essential" to self care. 
Alix Earle, a popular Gen Z influencer that gained two million followers on TikTok in a month, has a cult following that goes to her page for her "get ready with me" daily videos. Her appeal to her followers is very approachable and relatable. She opens up about her struggles with acne and life in college. While she is getting ready she showcases different products and those products tend to sell out after she features them. Earle's authentic way of portraying the "cool best friend" effect is what has driven brand awareness and sales for the various products she partners with.
Kylie Jenner is more than just a reality TV star. She's Instagram's fifth most followed user and youngest self-made billionaire. She rose to fame as an influencer in the beauty industry when she launched her own cosmetics line, Kylie Cosmetics. Jenner has used her massive influence on Instagram  to promote her products through Instagram stories. She understands the power of her own personal brand and uses her own face and social following to market it. 
More than half of Gen Z uses Instagram to discover new products.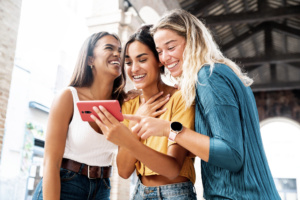 Social media allows brands to reach Gen Z consumers where they are most active and showcase their products in a way that resonates with them. According to the results of a recent survey by Statista, 59% of Gen Z acknowledge that Instagram ads influence their purchases. The majority of Gen Z consumers use social media as their main inspiration for shopping. The easy checkout process and shop now, pay later option makes buying through Instagram very attractive to Gen Z consumers.
Value alignment earns loyalty.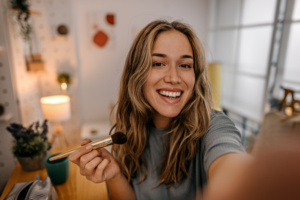 Gen Z consumers look for brands that align with their beliefs. Once they find those brands, they are loyal to them. Gen Z holds the brands they love to a higher standard, expecting them to be authentic and trustworthy. They crave connection and interaction with brands. Gen Z consumers look for brands that collaborate with their favorite influencers because they hear about brands they trust from people they trust.
This generation is unique in the way that they are very socially aware, independent and willing to adjust with technological advancements. They prioritize personal connections with the brands they follow and love. In order for brands to win with the Gen Z audience, they must prioritize connecting to them with authenticity, relatability and social responsibility.