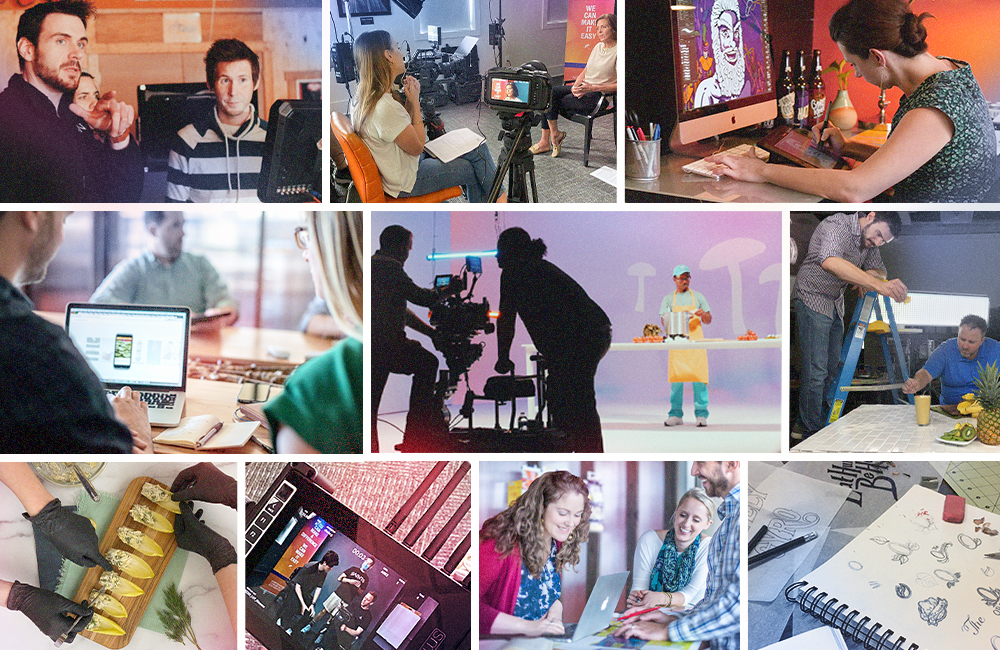 The Pros of a Full-Service Agency
In today's highly competitive business environment, advertising is essential for companies to stand out and reach their target audience effectively. However, managing an advertising campaign can be a challenging and time-consuming task. That's why it might be in your business's best interest to explore working with a full-service agency to handle your advertising needs.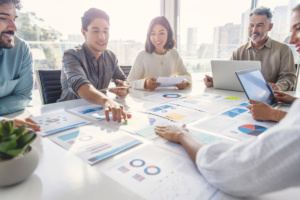 At Innovative Advertising, our services include branding and design, marketing strategy and research, digital development, video production and editing, public relations, as well as media planning and buying. With a team of experts such as marketing strategists, copywriters, graphic designers and web developers, we propose well-rounded, thoughtful approaches to delivering integrated campaigns.
By providing end-to-end services, full-service agencies, like Innovative Advertising, can ensure consistency, cost-effectiveness and a clear understanding across all aspects of a campaign to achieve the best results for clients. Having resources and experience allows a full-service agency to stay ahead of trends and adopt new technologies and strategies that help businesses succeed in the long run.
Cost Effectiveness
Considering a full-service ad agency can be a cost-effective option for businesses. Instead of hiring separate teams for creative design, media planning and buying, public relations, website development, SEO/SEM, video production, social media management and digital marketing, all of these services are consolidated under one roof, allowing for a streamlined process. This can help save you money by reducing the cost of hiring and managing multiple teams.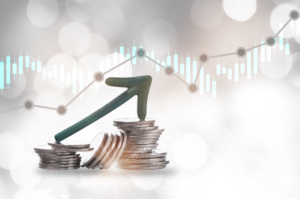 In addition, most full-service agencies have established relationships with media outlets, production services, vendors and suppliers which can lead to cost savings for their clients.
Full-service also means media neutral: recommendations based on data and what's best for your business, not based on the agency's specialization. You get cohesive messaging, a clear compelling brand and a partner that's accountable to deadlines and budgets.
Agencies that offer the entire package have professionals on their roster who are skilled at everything your business needs. From research to analytics, valuable insights can be provided to help achieve any marketing goal efficiently and effectively.
Also, consider taking a look at a prospective agency's success stories and portfolio. Make sure they're adept in marketing communications and building inspiring brands that consumers love. A good agency will also be able to provide insights they've acquired from other industries and sectors.
A Holistic Approach
Full-service agencies usually have a holistic approach in place when it comes to identifying a brand or company's competitive differences, values, audience, objectives and untapped opportunities or services. Other agencies focus on digital-only or branding only. So, rather than focusing on a single aspect of marketing, a holistic approach seeks to create a cohesive and comprehensive strategy that addresses all aspects of the brand.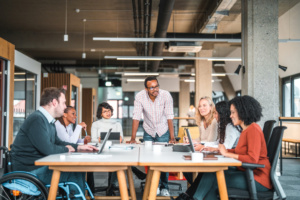 In practical terms, a holistic approach may involve conducting market research to understand the target audience, refining the brand's identity to reflect the company's values and goals, creating a marketing plan that incorporates both traditional and digital channels properly and continually evaluate and refine the strategy based on data and outcomes.
Most importantly, a good agency listens. It understands what you're trying to achieve, not just with your marketing but with your business, and everything it does is geared towards making it happen for you.
We don't simply deliver work to our clients. We become business partners, developing an understanding of the internal and external pressures affecting your company and incorporating that awareness into everything we do.
Innovative Advertising
Our range of services helps businesses achieve their goals with more efficiency while saving them time and money.