Boosting Tourism
Objective
Efficiently increase awareness of Houma, Louisiana as a tourism destination and drive qualified site traffic to HoumaTravel.com. And, encourage site visitors to book their vacation via the third party reservation interface.
Challenge
After several years of managing digital campaigns for Houma, Louisiana, our research indicated that a longer-running campaign would reach a broader audience, connecting with travelers while they were still in the process of planning their trips. As such, we embarked upon a 25-week campaign, which posed the new challenge of maintaining engagement across multiple seasons, not to mention appealing to a  myriad of different traveler interests. Targeted interests and behaviors included, but were not limited to: outdoor adventure, fishing, holiday shopping, festivals, food and Mardi Gras.
As a secondary initiative, we used the length of the campaign to test messaging focused on a new target audience: those already planning travel to New Orleans. These travelers were served messages encouraging them to add an excursion to Houma, Louisiana to their trip itinerary.
Solution
Innovative created an online campaign to engage adults 35+ across Louisiana, Texas, California, Arkansas and Florida as well as those located in and around Jackson, MS and Montgomery, AL. Interest and behavioral targeting parameters used to engage this audience included interests in any of the following: outdoor activities, holiday events and shopping, festivals, family-friendly travel, parades, winter getaways, food, group travel and Mardi Gras.
The campaign utilized a full-funnel marketing approach to reach consumers via various touchpoints and throughout each stage of the consumer journey: awareness, consideration and conversion. We leveraged several paid media channels, including: online display, social (Facebook and Instagram) and Google Paid Search.
Ads were designed to match each of the identified interests and behaviors of the target audience and were rotated in seasonally to avoid creative wear-out.
Result
Throughout the 25 weeks, the campaign delivered over 30 million impressions across all channels, increasing awareness of Houma, Louisiana as a destination.
The campaign also resulted in over 176,000 clicks to the website and nearly 78,000 "Book a Room" events. This rate of conversion outpaced the previous campaign's efforts by nearly seven times, indicating the benefits of the longer campaign duration. Additionally, site traffic increased compared against the previous campaign by 135%.
Ads targeting New Orleans tourists did not perform as well as traditional targeting, providing a crucial insight for future marketing efforts.
All metrics exceeded or aligned with industry benchmarks.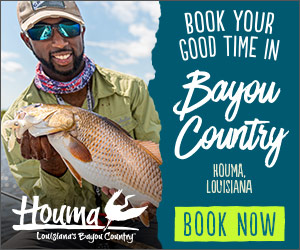 Fishing Display Ad
Group Tour Social Ad
Outdoor Display Ad

Outdoor Display Ad

Holiday Display Ad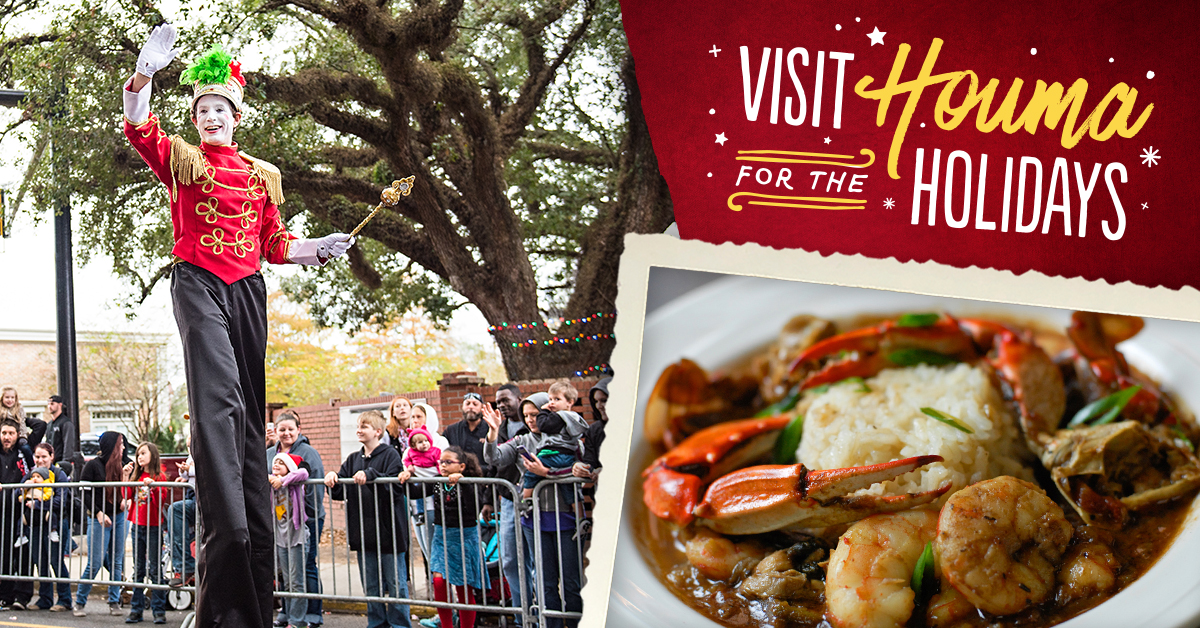 Holiday Social Ad

Family-friendly Display Ad

Mardi Gras Display Ad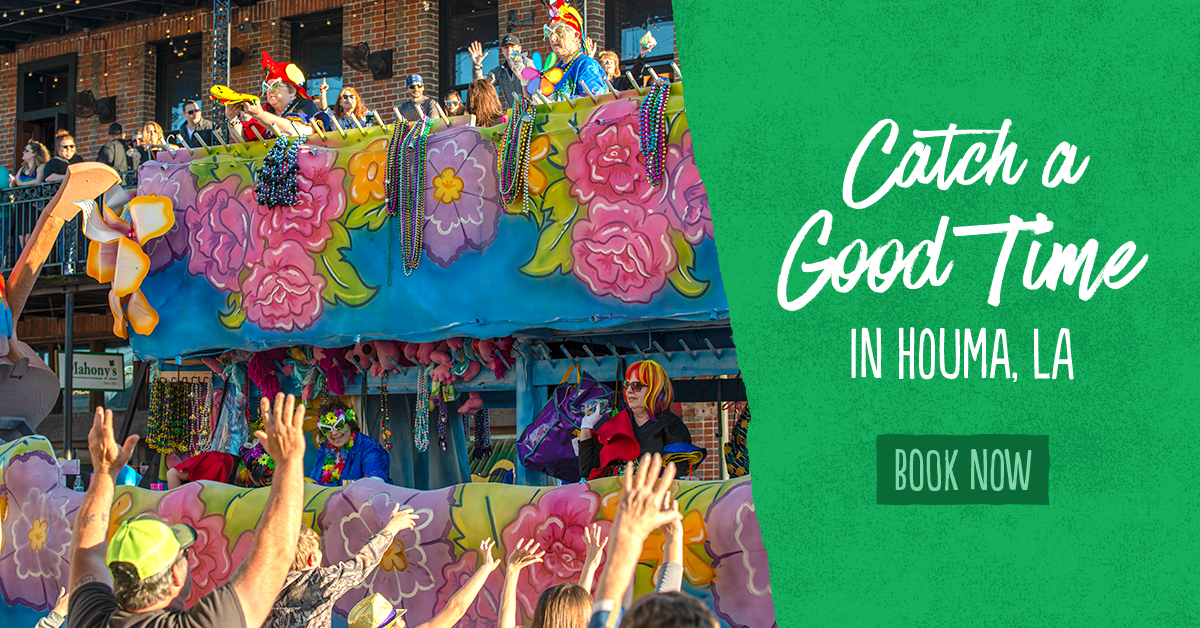 Mardi Gras Social Ad