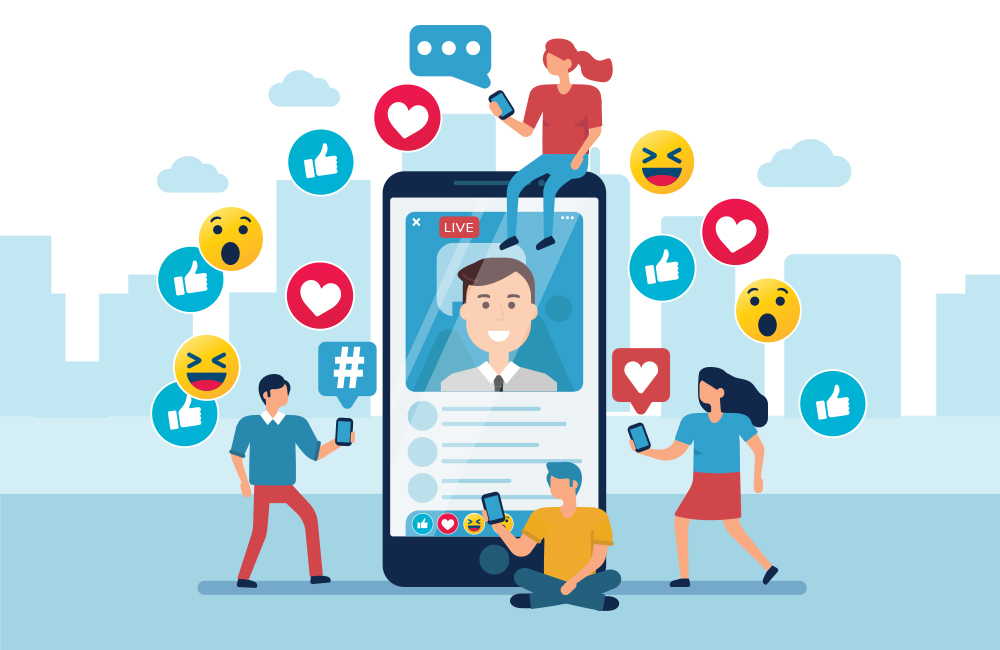 Why You Should Begin Live Streaming
Connecting with consumers organically is an integral part of growing a company's brand. From social media posts to blogs, there are a variety of ways to share content about your company with your audience online. How then does a brand cut through the clutter and stand out? People, your customers included, are visual engagers, and their online consumption habits have evolved from merely reading words to viewing images and now enjoying video. Increasingly, companies are utilizing the latter to reach their audiences and taking engagement to new levels with live streaming video.
Live streaming can seem intimidating – it's unscripted and raw, unlike the specifically crafted social media videos or commercials most brands are used to sharing. However, live streaming also affords companies the chance to showcase something consumers crave when connecting with a brand online: authenticity. Here are some reasons why you should take the leap and consider implementing live streaming as part of your digital strategy.
Trust and Transparency
Utilizing live streaming helps build trust. It allows consumers to peek behind the curtain, letting them see how your brand functions and learn more about your employees. Audiences increasingly prefer transparency in brands, and live streaming provides a platform for a brand to be candid.
Cost Effective
One of the best reasons to start live streaming is how inexpensive it is to begin. Have a strong internet connection, a smartphone and a social media account? Voila! You're ready to live stream a video to your audience. Facebook Live is the most popular live streaming service on social media. This is because many brands already have a dedicated following they have been cultivating for years.
Promotes Engagement
Whether you're unveiling a new product or service, hosting a customer service Q&A, or just showing a fun behind-the-scenes look, live streaming allows a brand to engage with its customers in real time by fielding questions and responding to comments as they are posted. According to Facebook, users are 10 times more likely to comment on a Facebook Live video than a regular posted video. Talk about engagement! Additionally, live videos are easily shareable, allowing your content to reach more consumers than you thought possible. After the video concludes, it can live on your social media page where it can continue to be viewed and shared.
Innovative's Live Streaming Tips
We've learned a lot since we began offering live streaming services to our clients. As your brand embarks upon the world of live video content, consider these tips to help things sail smoothly.
All you need to truly get started live streaming is a smartphone. Once you have gotten a few live streams under your belt, your company may want to opt for software to take your streaming to the next level with a more polished look. We selected to use Open Broadcaster Software, which allows users to implement multiple camera angles, utilize graphics and insert accompanying video into the broadcast.

Always make sure to have a reliable internet connection and high quality sound. The last thing you want is for your live stream to cut out or the audience be unable to hear you well enough. If you're using a smartphone, the sound quality should be sufficient, but as you graduate to more sophisticated software, you will want to invest in quality microphones.

It's live. Roll with the punches and don't try to overproduce it. Live streaming at its core is meant to be an authentic look at your brand. It's ok if it's not perfect – that's part of the allure for your audience.
Innovative Advertising offers a variety of social media services, including live streaming. If your company is ready to reach your audience in a new and exciting way, contact us today. We'd love to help take your brand's communication to the next level.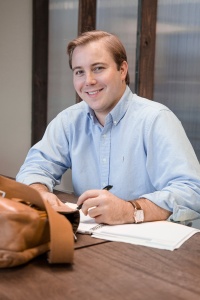 Andrew Alexander
PR & Content Specialist