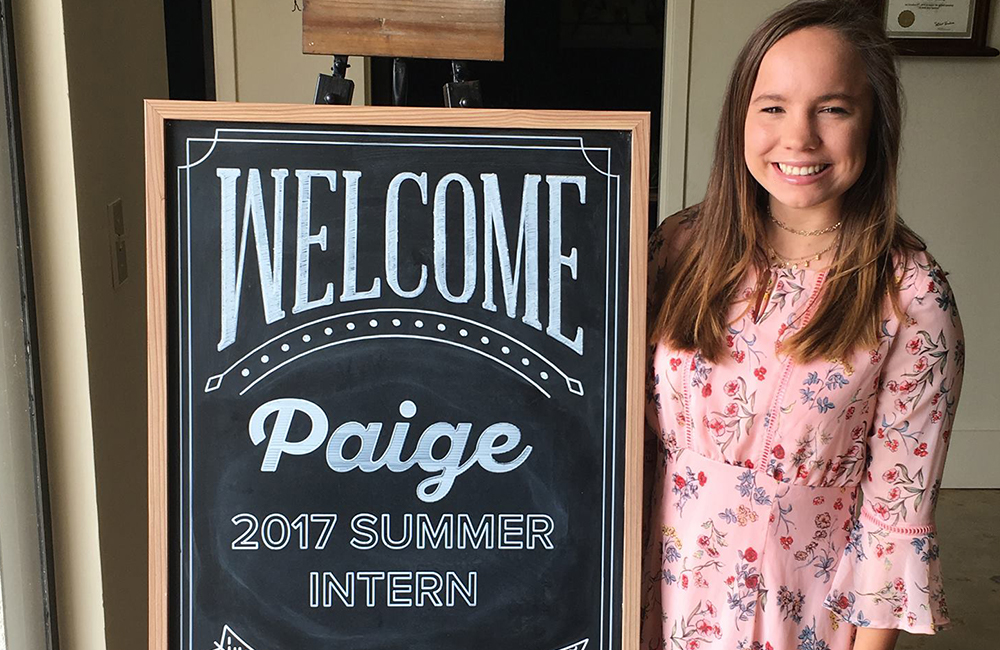 Life as a People Who Think Intern
When a professor of mine encouraged our class to work at an internship this summer, my heart began to race. An internship already? As a sophomore, I have barely experienced college. I don't have what it takes! But I didn't want to get behind, so I pushed myself to at least try.
I interviewed for a number of internships, but People Who Think interested me the most. From their website, I could tell they were fun, creative, hardworking individuals. Even furry friends are welcomed! I was immediately intrigued with People Who Think's values and work environment. So when I received the email that I would have the chance to intern with the team this summer, I was more than ecstatic!
Here are just a few things I have learned from my summer with People Who Think:
Brand Identity is crucial. The way your business represents itself is the ultimate deciding factor for a consumer choosing your product/services or not. Just like your own personal reputation, you want to represent your true self in the best way possible. This is essential when it comes to your business as well. If your brand doesn't represent your business as a whole, people are more likely to keep on searching for other options. A good brand grabs the attention of consumers, and expressing what your business stands for gains the trust of a consumer. My professors may have taught me this in class, but seeing it in the real world definitely opened my eyes to just how crucial it is.
Relationships are important. We are told to choose a career that makes you feel like you never work a day in your life. After all, you'll be in this career for the next 40 years. But I've learned that's also true regarding the people you surround yourself with in the workforce. If you don't like the people you work with, you're not going to want to go.You won't produce your best work if you're miserable. Having close relationships with your coworkers helps build your confidence, gives you the courage to try something new and makes for a friendly and laid-back environment.
Organization is key. Keeping yourself organized will help you be more efficient and leave you less stressed. Organizing your work will help you stay on top of all the tasks you need to accomplish. A clear desk equals a clear mind.
Emotions work better than power.  Some of the most successful campaigns involve grabbing the viewer's emotions. Audiences don't connect well with campaigns that make them feel inferior. Using a campaign that resonates with people on every level helps the audience feel understood and attached. When world leaders are seen helping the community, meeting survivors, or hugging a child, people connect on a deeper level than when the campaign screams or looks down on them.
Microsoft Excel. I never had to use Microsoft Excel before starting this internship. But after all the Excel sheets I created this summer, I'm probably considered a pro.
Keep up with connections.  Don't forget about the relationships you've made. Keep up with those you've worked with or come in contact with in the past. Let them know you are interested in what they are up to. You never know when you'll need them.
There's a lot of software. There are hundreds of different software systems out there that are alike. Don't panic if you have never used a software an employer asks you about. You're more likely not to have used that software in the past and they know that. Just acknowledge what software systems you do have experience in and they can help teach you the rest. Every office is different.
Teamwork makes the dream work. Without a team, there would be chaos. The stress of it all can come crashing down on you at any minute. Bringing in others will also bring new insights you may have never thought of and allows for a larger window of creativity. Teammates can also be there for support when you need it most. It feels so good when you see everyone's pieces of the project come together.
Finally, I've learned that the team here at People Who Think are always open to a challenge. They constantly go beyond their limits to create the best content they can for their clients. They believed in me and knew I had what it takes. People Who Think is not just a business, but a family. I am beyond thankful they invited me into the family this summer and I will never forget what they taught me.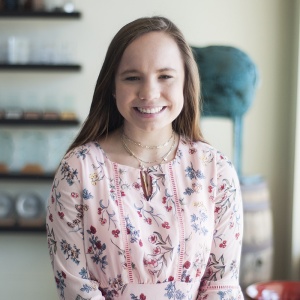 Paige De Leo
Intern