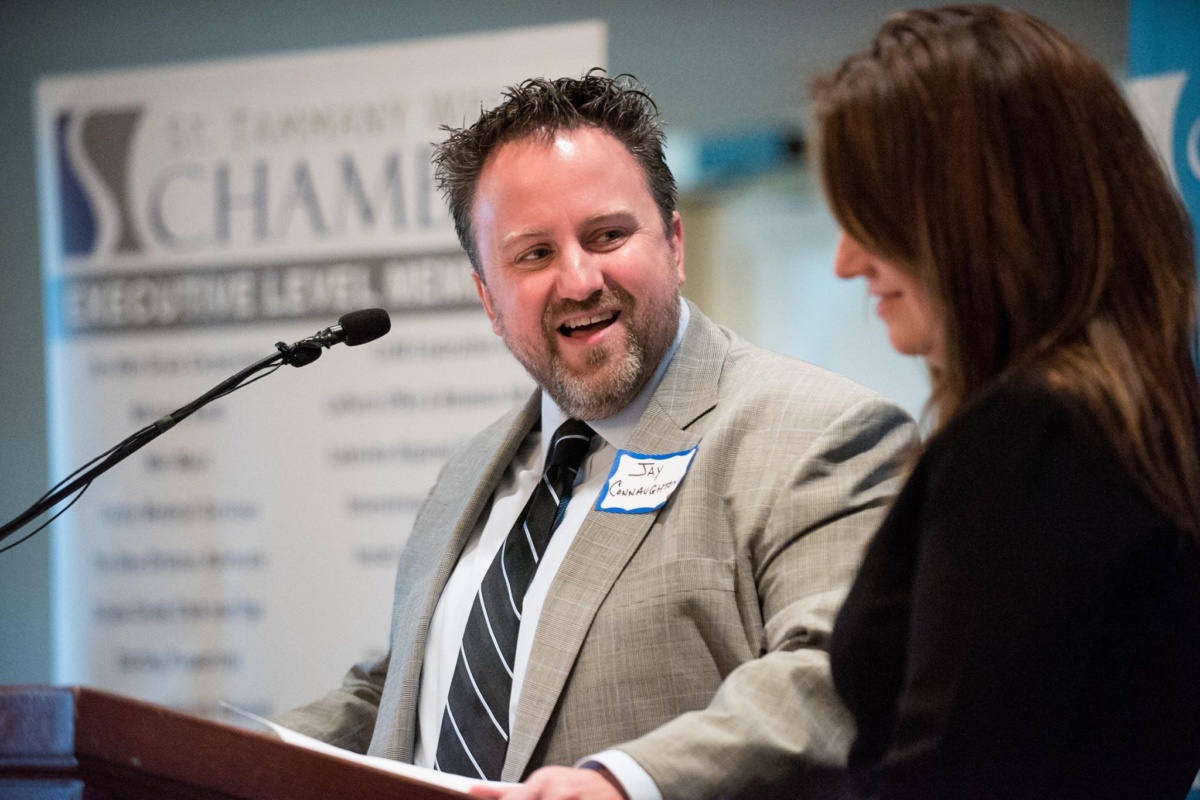 Innovative Advertising: Business of the Year Winners
It was a wonderful way to wrap up an amazing year. The People Who Think team was honored to receive the 2016 Tammany Award from the St. Tammany West Chamber of Commerce. The Tammany Award is presented each year to a business that has demonstrated leadership and drive, making it a leader in its field and in the community. And making it even more special, the award was presented to us by our valued client, Cathy Deano, co-founder of Painting with a Twist. Painting with a Twist was the recipient of the award in 2015.
Jay and Jennifer Connaughton, who founded the company in 1999, accepted the award on behalf of the People Who Think team. Winning this award is a reflection of the effort our entire team has put forth over the past 18 years. We're proud of how our company has grown, and how we have served both our clients and our community. The People Who Think work hard every day to create success and craft solutions for the thriving West St. Tammany community and beyond.