The Importance of a Customer-Centric, Value-Based Content Strategy
Creating and distributing content is one of the most effective ways to build your brand and engage with your target audience. But, only if it's done right. If your content primarily focuses on pitching your company, services and products, you need to rethink your strategy. Today's consumer prefers to learn about products and services through articles, not advertisements. They want to be educated through online searches, not "sold."
Content Marketing Strategy
According to Forbes, a strong content strategy is about providing relevant content that is valuable to the customer. The bulk of it should be customer-centric (not product-centric) and include:
A focus on quality — visually pleasing, researched and concisely written content that benefits the consumer.

Information for a specific demographic — being too general decreases relevance and value. Content that's tailored to specific needs or interests will be more impactful.

A focus on consistency — providing content that is consistent in terms of frequency, tone and style helps to educate consumers about your brand and to be more aware when new content is distributed.
How to Shift from Product Content to Customer-Centric, Value-Based Content
Changing from product to customer-centric content marketing can be challenging. In fact, this is often where many companies or marketing firms struggle. Features and benefits are easy to pitch and quite helpful when a customer is ready to make make a purchase. But, what about people who are at the beginning or middle of the customer journey?  According to the Content Marketing Institute, the focus needs to be on helping your customers rather than selling to them. This, in turn, will build awareness for your brand, trust from consumers and drive customer retention and loyalty. So how do you get started?
First, determine exactly who your audience is — age, interests, pain points, income, concerns, etc.  

Next, evaluate what information will be helpful to their lives and/or solves a specific problem they may have. It can relate to your service/product or, it may not. However, it must always be relevant to what's going on in their lives.  

Finally, determine your content strategy — topics to address, flighting of posts, etc. Remember, this goes beyond educating your audience about your

products

; this is also about educating customers about their needs, or the opportunities they are missing.
Content Marketing Examples
At Innovative Advertising, we have been working with our clients, specifically Essential Federal Credit Union, to create content that embodies this tailored, educational approach. Here are a few examples of different ways to provide helpful information to a targeted demographic.
Video Example:


Blog Example:

View the full blog post here — http://services.essentialfcu.org/
Overview: Lessons Learned
Successful marketing content is about quality over quantity. While maintaining a cadence of regular content is important, churning out content without value is inefficient and ineffective. If you could use help with your content marketing strategy, email us, complete the contact form or give us a call at (985) 377-7443!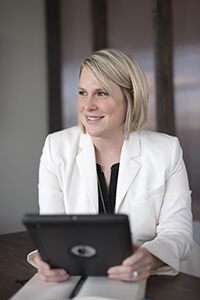 Nicole Wetwiski
Director of Digital Marketing