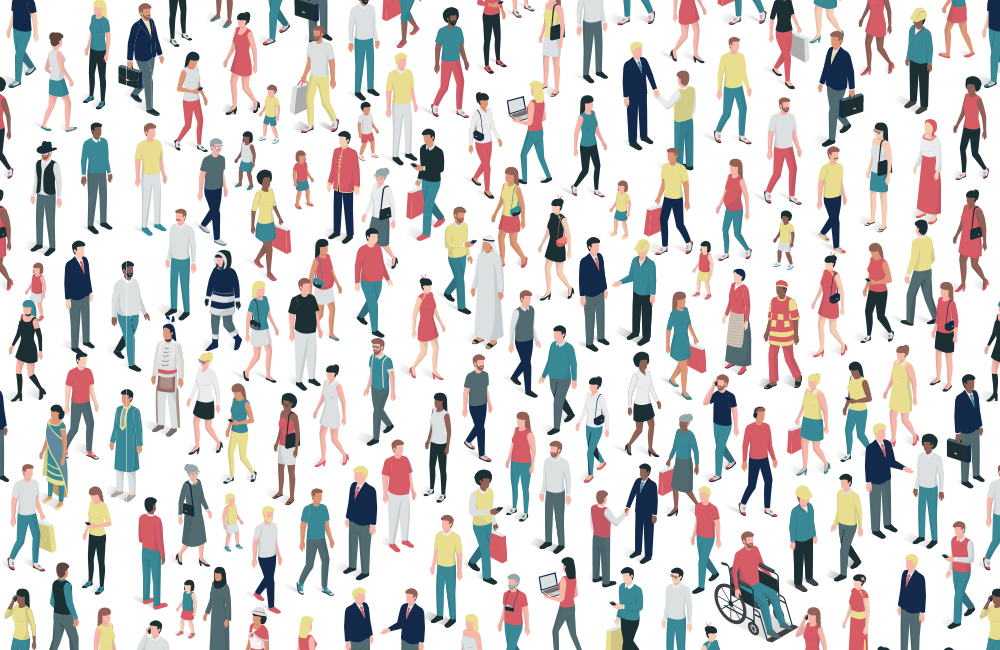 How to Find a Good Balance with Diversity Marketing
Diversity marketing is important to consider when planning any advertising campaign because it will determine the level of inclusion, or exclusion, felt by potential customers when viewing your brand's marketing materials. Determining how to properly execute diversity marketing, however, can be a tricky endeavor.
What is Diversity Marketing?
It's a critical question that seems to spawn a number of additional questions:
Is it making sure you're advertising to all potential customers?

Is it ensuring your brand incorporates all walks of life in your advertising?

Is it knowing the appropriate way to represent a race, culture, ethnicity or even what is considered a family in the modern era?

Does it differ by region or industry?
Diversity marketing is all of those questions. It's a way of communicating that appeals to diverse groups of people.
Customer Targeting is Key
Knowing your target audience is critical for any campaign. There's no reason to construct an advertising campaign to show all walks of life for the sake of political correctness and inclusion. Rather, structure your campaign based on the diversity that exists within your customer base and potential new customers.
Reach New Customers
Diversity marketing (in-culture marketing or inclusion marketing) can be effectively used when a brand is trying to reach new customers of a previously untapped racial, ethnic, cultural or social group. Varied audiences respond to different forms of messaging, which leads to the implementation of diversity marketing. Many recognizable brands have found success by utilizing diversity marketing to reach new audiences.
Proctor and Gamble emphasized commercials featuring black families, especially for products such as Tide, Oil of Olay and Pantene.

Harley Davidson, one of the world's top motorcycle brands, began marketing to women by offering classes to teach them how to ride a motorcycle.

Saturn has made inroads into the LGBT community by sponsoring events and developing advertising tailored to that community (i.e. "Does your ride reflect your pride?).
Developing Diversity Marketing
The key to successful and effective in-culture marketing is adjusting the brand's message to the target demographic. This entails doing market research before developing an advertising campaign to determine the buying habits, values and favored communication methods for the targeted consumer. As the campaign develops, consider how it looks, sounds and reads from a different perspective—this may call for focus group testing, implementing A/B testing or creative testing within the campaign to gather additional data.
Be Responsible in Marketing
Inaccurate depictions of a race, ethnicity or culture in an advertising campaign can backfire and harm your brand. Be thoughtful as you strategize for a campaign, utilizing diversity to ensure the brand is representing all groups of people in a positive and accurate manner. As stated earlier, it is unnecessary to overly diversify your campaign just to check the box of inclusive marketing.
Popular fashion company H&M drew the ire of millions of people in 2018 over a controversial children's ad campaign, which depicted a boy of African descent in a hoodie emblazoned with a racially insensitive slogan. This prime example of unnecessary diversity marketing by H&M was blasted by the world's biggest celebrities, including LeBron James and Diddy, which undoubtedly damaged its brand among a multitude of different ethnicity groups.
Important Takeaways
Consumers align with brands because they can identify with who appears in ads and the messaging.

They relate to a brand because of an accurate representation of their race, gender, ethnicity and culture.

Isolating customers by just featuring one type of person when a brand appeals to many groups can be just as damaging as insincerely injecting diversity into marketing without thought.
Need help with your marketing strategy? Contact Innovative Advertising to assist your brand or company with developing a plan to reach your target customers.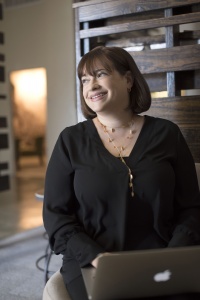 Lena Liller
Chief Operating Officer / Director of Account Leadership